Blog / Tips & Advice
You have questions? We have the answers!
This is the ONLY resource you'll ever need for injuries, treatment and prevention, to help you avoid or recover from a painful injury so you can enjoy life to its fullest.
Our clients inspire our blog. The questions clients ask at the clinic are often used to write our blogs. Can't find the information you're looking for? Send us an email at info@physiomax.ca and we might use your question(s) for our next blog.
Our blog aims at optimizing your performance at work so you can fully enjoy a pain-free life again. We regularly add new blogs so check back often.


285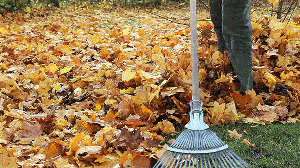 "OMB!"- Oh My Back!. The fall season is probably the most beautiful time of the year; leaves change to bright colors, weather is ideal for outdoor activities, and no mosquitoes to swat. However, we all know that fall brings one definite chore to most of us...racking leaves! This daunting task can take several hours or days to complete, especially if you own a large lot with plenty of trees (and not to mention the leaves that the wind blows over from your neighbor's side). Many folks do not l...
Posted on 2018-10-08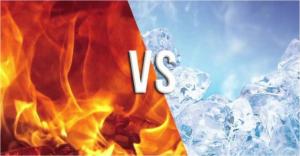 COLD VS HEAT; WHO WINS? "What should I use for my injury, heat or cold?" This is the most common question asked by our clients. And is an excellent question at that, but the answer may surprise you. We come back to it later.... the suspense! First, let's address the topic of inflammation following trauma (injury). Inflammation is a process that occurs when there is tissue damage. This "damage" can be microscopic, such as after regular intense physical training, up to comp...
Posted on 2018-09-24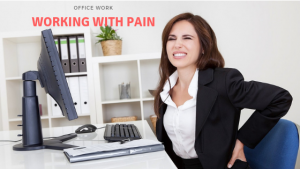 THE BEST POSTURE IS YOUR NEXT POSTURE! Summer vacations have come and gone, kids are back to school, and days are getting shorter. It can only mean one thing …. It's time to get back to a normal routine (if such a thing exists for parents). For most of us, this means back to work behind a desk. Have you noticed how uncomfortable sitting for extended periods of time can be? Working at a computer all day can generate neck pain, back stiffness, shoulder pain, headaches, and le...
Posted on 2018-09-18