Back Pain Workshop
THANK YOU!!
Thanks for signing up to our BACK PAIN WORKSHOP. I'm looking forward to meeting you.
Here's a bit of information for you prior to attending the workshop:
Date: Wednesday, November 7th 2018

Time: 7:30-8:30 (French section from 6:30-7:30)

Refreshments will be served

Maximum participants: 20

Topics covered:

where is the pain coming from?

what does the medical imaging (X-Ray, MRI) say about my pain? ... you'll be surprise.

what can I do at home to help myself?

can I exercise without aggravating my pain?

The attendees will have the opportunity to share their stories and ask questions. Sometimes knowing that you are not alone with a certain problem is somewhat comforting. Success stories do come out of these workshops.

Handout: each participant will receive education information to bring home with them.
If you have any questions, you can reach us at info@physiomax.ca or call the clinic at 546.6286.
If you need to cancel your attendance, we ask that you call us as soon as possible so we can add someone from our waiting list to help as many people as we can.
The presentor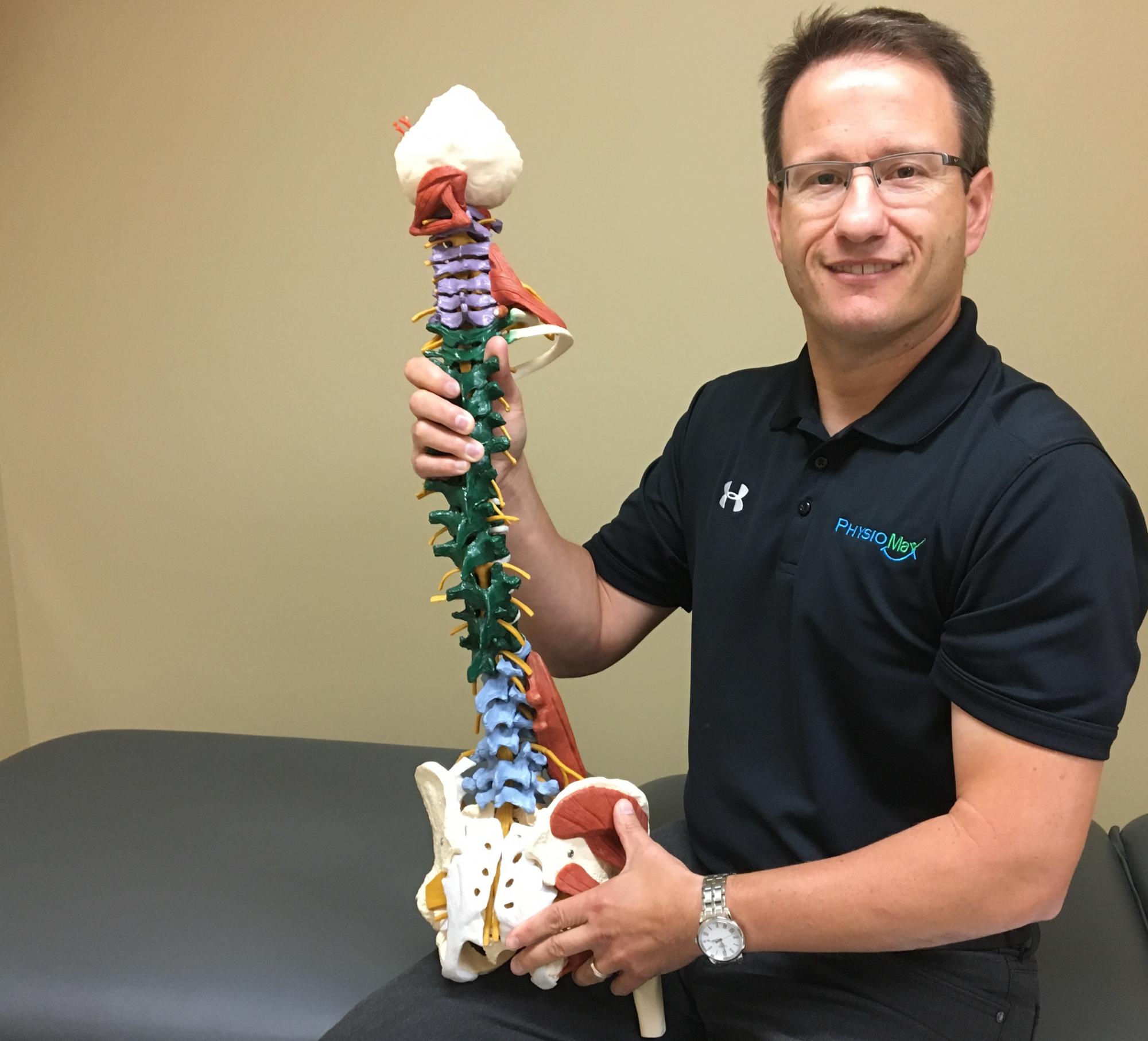 Marco is a physiotherapist with a career expanding over 21 years. His main clinical interest is the treatment of back pain. He completed his Bachelor of Science (Physiotherapy) at Université Laval (Quebec City) in 1996 and his Masters of Clinical Science (Manipulative Therapy) in 2009 at Western University (London, Ontario). He became a fellow of the Canadian Academy of Manipulative Physiotherapy (FCAMPT) in 2009. His treatment philosophy is to empower his patients so that they become self-reliant mostly thru education and active rehab program.