Job Offer- Registered Massage Therapist
Physio Max Inc. (Bathurst, NB)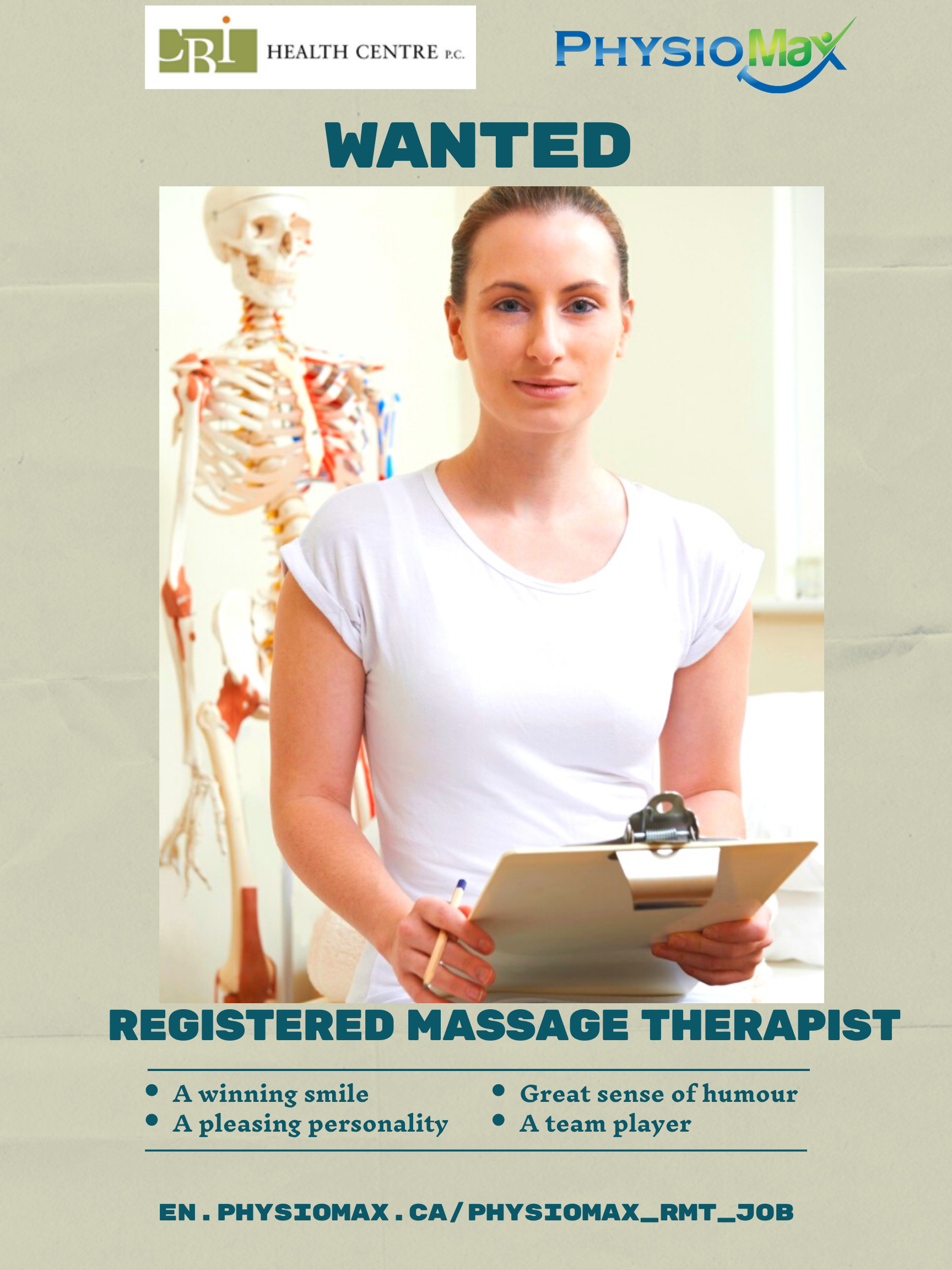 DESCRIPTION
As a Registered Massage Therapist within our CBI Health Centre, you'll have ample opportunity to build and grow your massage therapy business in a well-supported rehabilitation setting.
You are a flexible, enthusiastic and personable team player who is focused on client-centered care and clinical outcomes. While you may bring an existing caseload, this position also offers the chance to sharpen your caseload building skills.

PRIMARY DUTIES

As a Registered Massage Therapist, you will:

• Follow assessments, and treat clients who are referred directly for massage therapy
• Contributes to a team that provides massage therapy to clients as part of their overall rehabilitation
• Communicates goals and expectations of the treatment to the clients and the rest of the treatment team
• Builds case-load & maintains records of massage therapy assessments and treatment notes




QUALIFICATIONS

To take on the role of Registered Massage Therapist, you must:

• Be registered with the College of Massage Therapists of New Brunswick
• Be able to work both independently and as part of a team
• Be able to facilitate our clients' needs by exceeding their expectations
• Relevant experience is a definite an asset
The candidate must be able to converse with clients in French or English.
Interested candidates are to submit their resume to physiomax@cbi.ca